Steals and Blocks
It's easy to loose perspective early on, like the 300lb girl wearing a mini-skirt at KFC ordering 60$ worth of
Double-Downs
while bitching on her cell phone that the lowly employee gave her a regular pepsi rather than a diet pepsi. Or like anybody from
Dauphin MB
who drinks 22 Bud Lights (on account of the light alcohol precentage) then puts back a single glass of water before bed to kill the imminent hang over of the next morning. Having said that, perspective judgement or not, its sometimes more fun just to ride the wave and praise the fool.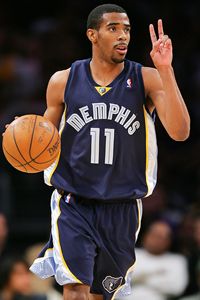 Mike "Motha-fawking" Conley
is currently on top of the steals game, with 11 so far, 7 of which were thefted during saturday (
oct 30th
) nights monstrous defeat of the Timberwolves. Mr Mike threw down a highly respectable 14pts 7rebs 11ast 7stls and 1 trey. By now its always kinda been apparant Conley is a 2nd half pony (maybe a last month and a half pony, but lets not loose our perspective), he's never really started a season strong till now, so is it time to sell high on
ConAir
? I wouldn't hold my breath for a full season of this shit, but his current
trend
is to improve as the year progresses.
It's no surprise that greasy
J-Smooth
is leading the league in blocks up till now (with a tasty 13 rejections in just 3 fucking games), what is however surprising is
D-12's
absence in the top 35 blocking leaders. Sure, homeboy's only played 2 games, and sure he has indeed clocked 4 rejections in said 2 games, but look at the mafuckas outblocking Dwighty so far.
Darko
? 10 blocks - 3 games? Don't get me started, I dont even want to acknowledge the guy. JaVale Mcgee put on a show for
Josh Smith
(and presumably Dwight) against Atlanta saturday with 7 bangers, while useless
Ronny Turiaf
is blocking out of control in the
'Don Nelson Free Zone
.' Don't doubt that Superman is gonna block, he's gonna board, block and
knock up cheerleaders
on the reg this year. Possibly all the way to a championship, but if your pissed and you want to call this a slow start, get funky with Joel Anthony, who blocked 4 shots to go along with his solitary point
sunday
against the Nets. I heard
Kim Kardashian
was there.
Next up, Kim herself weighs in on Sheldon Williams gobbling up 37 boards in 3 games, can he keep it up? We'll see what Kim says.