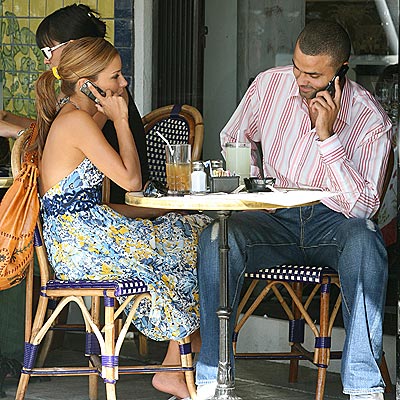 Well it looks like splitsville for Tova Parkgoria as Eva filed for divorce this
morning
. She recently found out Tony "
has been exchanging personal texts with a mutual female friend for nearly a year — hundreds in just one month.
" It's a sad day for the Spurs guard as his unbelievably
hot
housewife will be moving on to bigger and better
things
, while he tries to squeeze every last bit of championship batter out of the aging cookie dough that is Tim Duncan. But how will this affect Tony on the court? Will he be able to continue with his career best clips of 2.2 steals, 86% free throw shooting and 7.7 assists? Fuck No! Tony has started the season way above his head and this will only serve to cloud his judgement on the court.

Tim Duncan in the post
:
Tony, I'm Open!
Tony
:
I wonder if they'll kill off Gabby on desperate housewives?
Mario Lopez court side
:
Tony! I'm enjoying your wife!
Tony
:
*passes to Tiago Splitter on the bench*
Two years ago, TP had elevated himself to near 5th round status as he was dishing a fair amount and shooting 50% on 18 shots a game. Fuck! I drafted him last season! He then proceeded to miss 27 games and find himself sitting near pick 90-100 in most drafts done this year. Don't let the hot start fool you, Tony might eclipse a steal a game this year, but not by much. Not if Eva has anything to
say
about it. Sell! fer gods sake! Sell High!